about
Crowns are types of restorations that are cemented (fixed) onto existing teeth or implants. A crown is used to entirely cover a damaged tooth to increase its strength and improve its aesthetic, shape and alignment.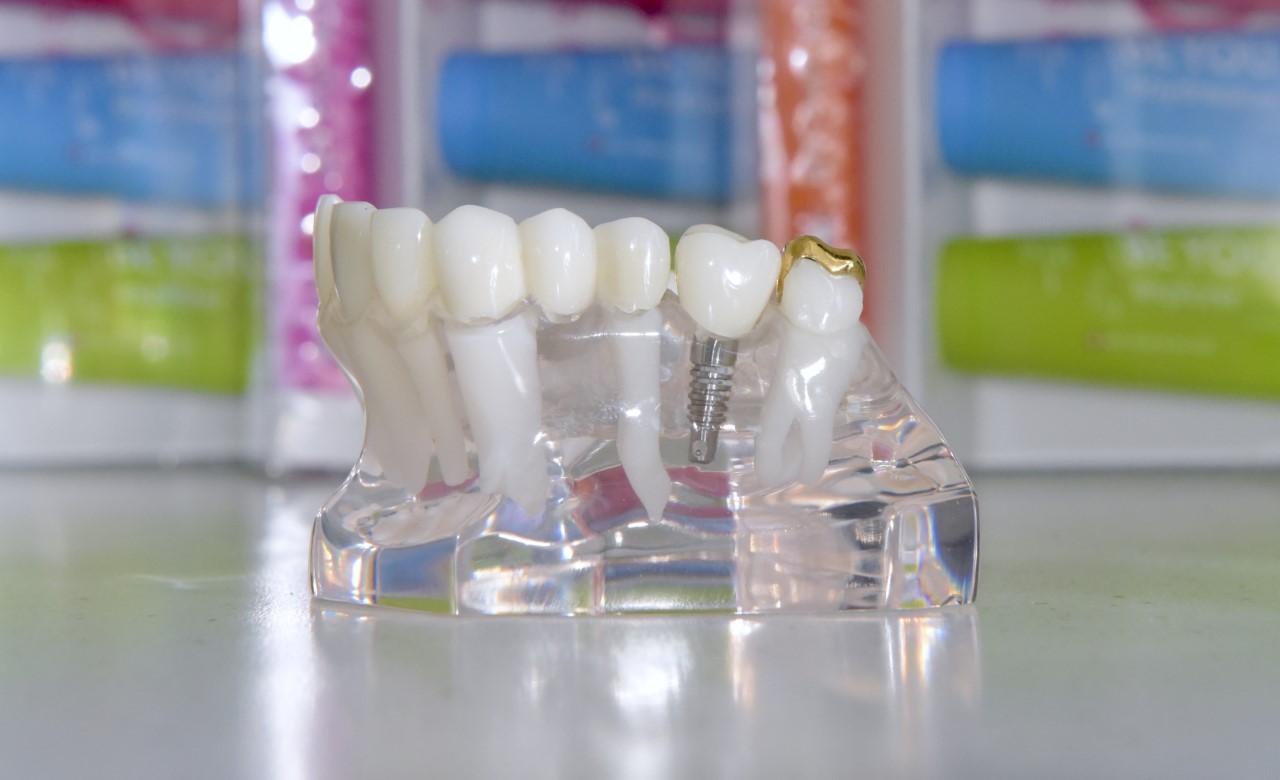 details
Your dentist may recommend a crown to:
– replace a large filling when there is insufficient natural tooth remaining
– protect weak, broken down or severely worn down teeth
– restore and protect cracked, fractured or root canal treated teeth
– restore a dental implant
– restore a discoloured or poorly shaped tooth
Preparing teeth for a crown usually requires two visits. The first visit involves examining and preparing the tooth, taking impressions and placing a temporary crown. The second visit involves the placement of the permanent crown.
At Massey Dental we offer a wide range of crown options:
Gold and porcelain bonded to metal crowns
These extremely durable crowns are recommended for the back teeth. We only use high noble metal for gold crowns and precious metals for porcelain bonded to metal crowns. All our crowns are made in local New Zealand registered laboratories.

Porcelain/ceramic crowns
These crowns are a very popular choice for restoring all teeth, especially the front teeth, because of their excellent aesthetics and strength. There is a wide range of advanced techniques and clinically proven materials, such as empress, e-max or zirconia, available to produce a variety of crown restorations for different circumstances.
In certain situations, a partial porcelain crown/on-lays or high strength one-visit overlay crowns are available as a more conservative measure to preserve as much tooth as possible.
Veneers
Porcelain veneers are an effective way of improving the aesthetic of your teeth. They cover only the front surface and biting edge of teeth. They are permanently bonded to your teeth and require minimal or no tooth preparation.
Composite veneers are an excellent and affordable option to improve the aesthetic, require minimal tooth preparation and are easily repairable.
In some cases bleaching and replacement of the old fillings are needed to achieve the best aesthetic result before veneer replacement.
Other Cosmetic Procedures
In addition to crowns and veneers, we offer a comprehensive range of cosmetic procedures
– replacement of amalgam fillings with tooth coloured fillings or inlays
– teeth cleaning and whitening
– tooth reshaping and composite bonding
– restoring dentition via bridges, dentures and implant prosthetic
– full mouth reconstruction of severely worn dentition as a result of long term acid erosion or tooth grinding
All these procedures are ways to improve your smile and enhance your health and confidence while providing restorative benefits.