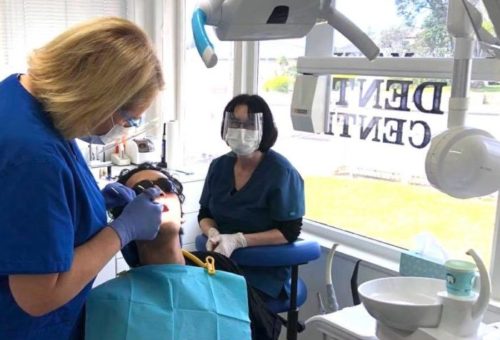 Covid 19 – Alert Level 4
Under Level 4 Massey Dental Centre will be closed for at least the next seven days. If you are a patient of ours and are experiencing severe pain, swelling or infection please leave a message or send an email and we will be in touch as soon as possible to triage you by phone.
If you have any appointment with us, this will be cancelled and we will be in touch once we are able to reschedule for routine treatment.
We will be checking our phone as often as we can but if you need urgent attention please contact your nearest emergency dentist or white cross.
Stay safe!
Welcome to 
Massey Dental
Massey Dental Centre is a long established practice that has been proudly servicing our community for over 40 years. Our caring and friendly practice aspires to provide you with a healthy, confident smile in a comfortable and relaxing atmosphere. You will be greeted on your arrival by our friendly receptionist, Rogayah Harker.
testimonials

The team at Massey Dental are great. An amazing atmosphere and working environment.

Extremely fast. Could fit me in their busy schedule before my trip overseas highly recommended. Excellent customer service. Kind and friendly overall.

The new airflow treatment is the best clean I have ever had. I have super sensitive teeth and with the airflow I had no problems! Thanks Tori and the team at Massey Dental!
Katica Catic
General Dental Practice
Sudha Lal
Dental Hygienist
Tori Robinson
Oral Health Therapist
Our friendly practice is
looking forward to your call
contact us