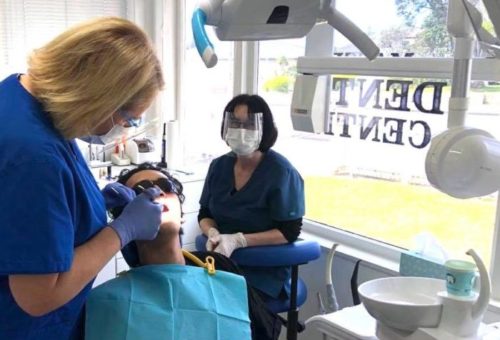 Welcome to 
Massey Dental
Massey Dental Centre is a long established practice that has been proudly servicing our community for over 40 years. Our caring and friendly practice aspires to provide you with a healthy, confident smile in a comfortable and relaxing atmosphere. You will be greeted on your arrival by our friendly receptionist, Rogayah Harker.
Smile NZ Free Dental Day
The Smile NZ Free Dental Day campaign was launched in 2015 with the help of the Southern Cross Health Trust. Smile NZ Free Dental Day ran from the 14 to 27 September 2020. This is a joint initiative between Southern Cross Health Trust and the New Zealand Dental Association (NZDA), where dentists open their practices to provide a range of free treatments such as fillings, restorations and extractions to Kiwis in need.
Massey Dental Centre was excited to be a part of this initiative proving free dental care to the community. We look forward to taking part along with all the other clinics next year!
testimonials

The team at Massey Dental are great. An amazing atmosphere and working environment.

Extremely fast. Could fit me in their busy schedule before my trip overseas highly recommended. Excellent customer service. Kind and friendly overall.

The new airflow treatment is the best clean I have ever had. I have super sensitive teeth and with the airflow I had no problems! Thanks Tori and the team at Massey Dental!
Katica Catic
General Dental Practice
Sudha Lal
Dental Hygienist
Tori Robinson
Oral Health Therapist
Our friendly practice is
looking forward to your call
contact us